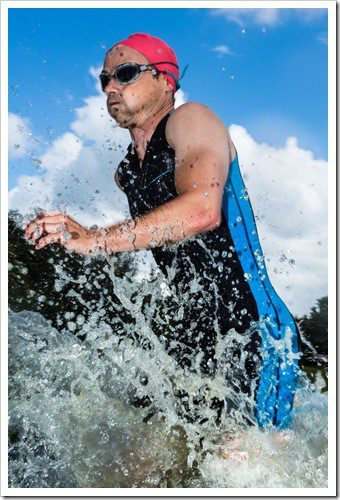 The Ironman Triathlon is regarded as one of the toughest races a human can do. Needless to say, the athletes that compete in the Ironman Triathlon have to be in the best shape. Chiropractic care has helped many Ironman athletes in the race and has allowed their bodies to be pushed to the limit over and over again.
The Ironman Triathlon World Championship is held every year in Kona, and many of the athletes qualify for a slot by being among the top finishers in their age bracket at one of the worldwide competitions. Chiropractors are always on hand to treat injuries and remove obstacles that may prohibit an athlete from performing at their peak. A range of techniques can be used, including standard chiropractic adjustments and the Active Release Technique (ART).
Ironman Athlete Credits Florida Chiropractor
Lisa Walker, a woman in her early 50s from Edmonds, WA, credits Florida chiropractor Dr. Dan with allowing her to compete in the World Championships. "I met Dr. Dan in the ART tent the week before the race. I had issues with both shoulders and my right foot. Dan fixed me up so well I went back two more times just to see him about the issue. I really appreciated what he did for me because it gave me back my confidence in both swimming and my run. This was my 4th time in Kona and I ended up with a 7th place AG finish, a personal record (PR) and a Boston marathon qualifying time by 11 minutes on the run."
Chiropractic care is a vital part of the training for most Ironman athletes and without it they would be unable to compete. Without a healthy, efficient spine the body cannot work to its' full capacity. Having a chiropractor is a huge benefit for any athlete as they can experience optimum spinal health, which in turn will lead to peak performance, the quickest recovery time from injuries and an overall feeling of healthiness.


For Your Health,

Dr. Wendy Lanser D.C.